Summer voyages: The Expedition Of Humphry Clinker by Tobias Smollett
A holiday journey around 18th-century Britain is irresistably sweet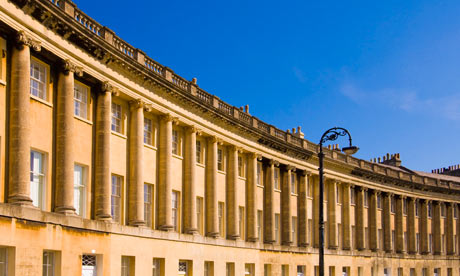 It's a profound shame that the reputation of Tobias Smollett (1721-1771) seems to be waning. A few generations ago, he was part of the quartet of Great 18th-century Novelists, alongside Samuel Richardson, Henry Fielding and Laurence Sterne. George Eliot paid tribute to him in Middlemarch, when Brooke advises Casaubon: "Or get Dorothea to read you light things, Smollett – Roderick Random, Humphry Clinker. They are a little broad, but she may read anything now she's married, you know. I remember they made me laugh uncommonly – there's a droll bit about a postilion's breeches." Thackeray, in his English Humorists (overlooking the fact that Smollett was born in Dunbartonshire) wrote that: "The novel of 'Humphry Clinker' is, I do think, the most laughable story that has ever been written since the goodly art of novel-writing began". Robert Burns praised the "incomparable humour" of Smollett; Hazlitt called Humphry Clinker "the most pleasant gossiping novel that ever was written".
Sterne caricatured Smollett as "Smelfungus", on account of his irascible, cynical sarcasm: although Bramble begins very much in that vein, part of the charm of Humphry Clinker is in seeing how Bramble is himself charmed, becoming mellower over the course of the novel. Scott, in his biography of Smollett writes that "notwithstanding the general opinion denies that quality to his countrymen, Smollett excels in broad and ludicrous humour. His fancy seems to run riot in accumulating ridiculous circumstances one upon another, to the utter destruction of all power of gravity; and perhaps no books ever written have excited such peals of inextinguishable laughter as those of Smollett."
Byron, in Childe Harold's Pilgrimage, wrote of the "double joy" of admiring a landscape with a loved one. There's a quintuple joy in The Expedition of Humphry Clinker, as we learn to love these often eccentric, sometimes delusional, sometimes incisive characters and see 18th-century Britain through their eyes.